Hello! Many have pondered the age old question of whether or not it is possible to homeschool and not blog about it. I used to believe that it was possible, but as I'm here writing the bio portion of my blog, now I'm not so sure.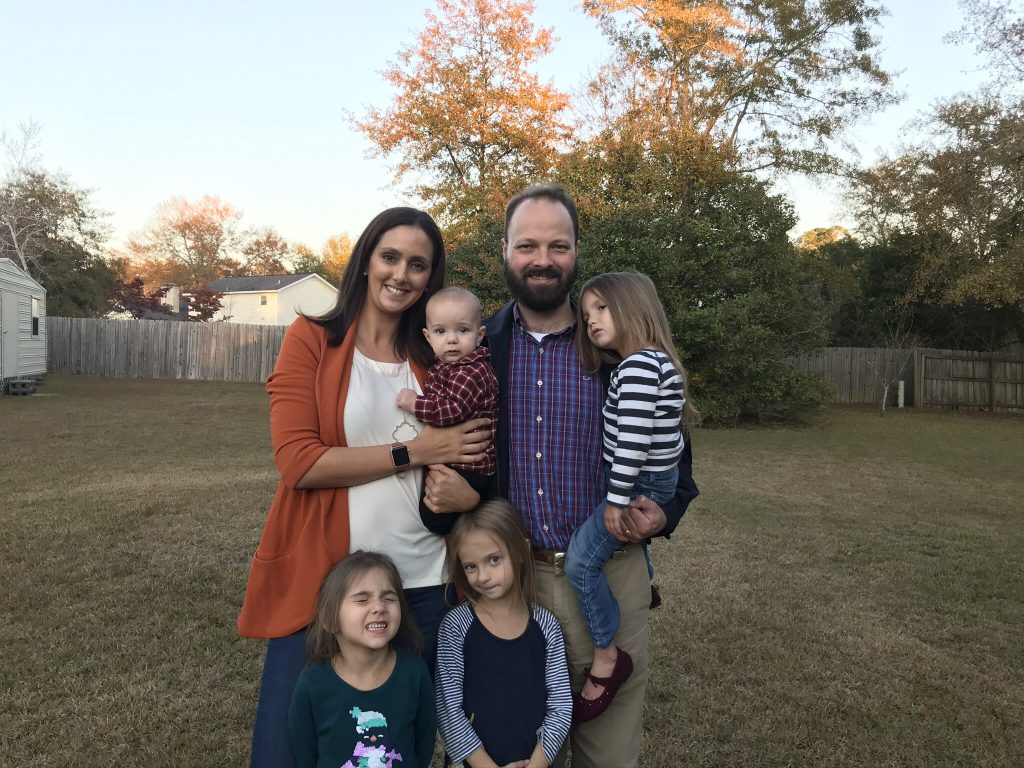 This page contains affiliate links. Click here to read my privacy policy.
My name is Hannah Livingston. I don't have a PhD in child psychology. I don't have a Master's degree in early childhood education. I don't have a bachelor's degree in teaching. I don't have a fancy homeschool room. I don't even have a gorgeous, immaculate, blog-worthy house for you to swoon over!
What I do have is a beautiful family, a desire to give them my best, a will, and a way.
This beautiful family consists of my husband, John and our four children. John works hard to support us and he makes it possible for me to stay home and educate our children.
Several years ago my husband and I were asked to be collaborators on a landmark homeschool curriculum endorsed by none other than Dr. Ron Paul. You may be wondering how someone like me came to be given such an honor or why I felt it on my heart to take on such a daunting task. That's a story too long to tell right now, maybe I'll make a blog post about it!
I was unsure that a curriculum such as the Ron Paul Curriculum (RPC) could really work for my kids, and I had a lot of reservations about homeschool in general. I'm still at the beginning of my journey, but after a year and a half of using the curriculum I am thrilled to say that it is working like gangbusters for my oldest child! I started to realize that there may be countless moms out there just like me with the same fears and concerns about the RPC or homeschooling.
Whether or not you decide that homeschooling is for your family, and regardless of what curriculum you use, I hope you'll learn something useful from my journey! It is my goal to document this homeschool adventure through our ups and downs, sharing what has worked and what has not worked for our family.